American National Parks Edition of the Monopoly game features 22 of the most visited National Parks in the United States of America. There is a complete listing of the properties and their prices below.
Not to be confused with the National Parks Edition or the My National Parks Edition.
Contents
Properties
The properties are now the many natural features of the USA. The Properties and their prices are listed below.
Badlands-$60
Wind Cave-$60
Death Valley-$100
Lake Mead-$200
Bryce Canyon-$100
Sequoia-$120
Hawaii Volcanoes-$140
Night Sky-$150
Everglades-$140
Shenandoah-$160
Gulf Islands-$200
Mt. Rainier-$180
Joshua Tree-$180
Glacier-$200
Mammoth Cave-$220
Grand Teton-$220
Acadia-$240
Delaware Water Gap-$200
Zion-$260
Cuyahoga Valley-$260
Old Faithful-$150
Yellowstone-$280
Rocky Mountain-$300
Olympic-$300
Cape Cod-$200
Grand Canyon-$350
Great Smoky Mountains-$400

Tokens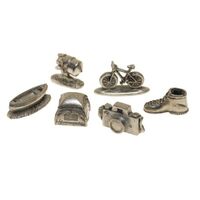 The 6 pewter tokens have been changed aswell. The tokens are now:
A camera, representing tourism
A hiking shoe, representing daywalks and nightwalks
A mountain bicycle, representing cycling
A tent, representing camping
A canoe, representing canoe-paddling
A fishing reel, representing fishing
Board
Ad blocker interference detected!
Wikia is a free-to-use site that makes money from advertising. We have a modified experience for viewers using ad blockers

Wikia is not accessible if you've made further modifications. Remove the custom ad blocker rule(s) and the page will load as expected.