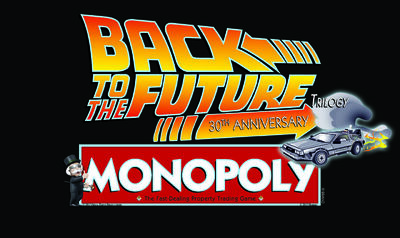 The Monopoly: Back to the Future Trilogy '30th Anniversary' Edition is an unlicensed custom version of Monopoly designed by pistoldawnproductions.com user T.A. Bartings (aka Beechy McFly).
For more information about all component designs, check out pistoldawnproductions.com/bttf-monopoly.
Gallery
Ad blocker interference detected!
Wikia is a free-to-use site that makes money from advertising. We have a modified experience for viewers using ad blockers

Wikia is not accessible if you've made further modifications. Remove the custom ad blocker rule(s) and the page will load as expected.