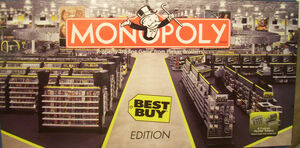 Monopoly: Best Buy Edition is a licensed, promotional version of the classic boardgame published in by USAopoly.
Features Best Buy money, yellow houses and black hotels, store departments instead of properties, and Best Buy Mascot and Shrink Stomper cards.
Video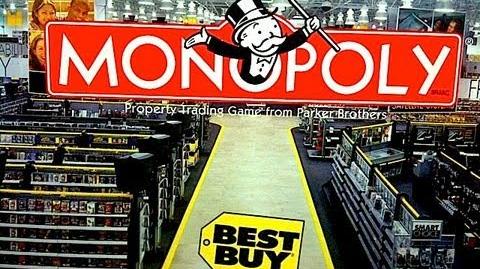 Gallery
Ad blocker interference detected!
Wikia is a free-to-use site that makes money from advertising. We have a modified experience for viewers using ad blockers

Wikia is not accessible if you've made further modifications. Remove the custom ad blocker rule(s) and the page will load as expected.