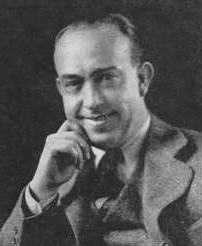 On January 1st, 1933, Charles B. Darrow and his wife Esther were introduced to the game of Monopoly when they attended a Monopoly party with Esther's Quaker friends. Darrow claimed that he liked the game so much that he asked for a concise set of rules. He also made a copy of the board, including copying the incorrect spelling of Marven Gardens that the Quakers had incorrectly written when they originally drew up the board. Darrow then started to produce the game, fraudulently claiming it as his own invention, and copyrighting it in 1933. He never again spoke to the Quaker group from whom he had learned the game.
Having bought the rights to the game from Darrow, Parker Brothers discovered the real history of Monopoly and had to buy the rights to other games to avoid court cases being made against them by Lizzie Magie, the original inventor of The Landlord's Game, upon which Monopoly was based.
Ad blocker interference detected!
Wikia is a free-to-use site that makes money from advertising. We have a modified experience for viewers using ad blockers

Wikia is not accessible if you've made further modifications. Remove the custom ad blocker rule(s) and the page will load as expected.