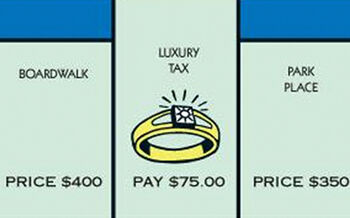 The dark blue property group is a two-space set located in the fourth stretch between the green property group and the brown property group. It is bounded by a Chance space and the Go corner, with the Luxury/Super Tax space between them.
As the most expensive property group, the rent rates are appropriately high, but the relatively low incidence of landing and high development cost makes them risky investments for full development.
List of Blue Properties
Other Boards
Ad blocker interference detected!
Wikia is a free-to-use site that makes money from advertising. We have a modified experience for viewers using ad blockers

Wikia is not accessible if you've made further modifications. Remove the custom ad blocker rule(s) and the page will load as expected.