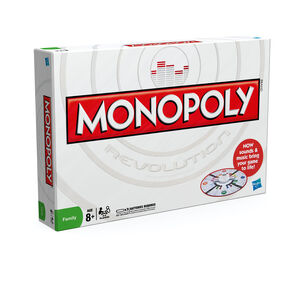 Monopoly: Revolution is a special edition released in 2010 by Hasbro to celebrate the 75th anniversary of Monopoly. It features electronic banking and sounds.
In essence, it is Monopoly with a circular board. No paper money is used, instead it uses a credit card setup with an electronic device that also substitutes chance cards and produces sound effects and music according to the events of the game.
Gallery
Ad blocker interference detected!
Wikia is a free-to-use site that makes money from advertising. We have a modified experience for viewers using ad blockers

Wikia is not accessible if you've made further modifications. Remove the custom ad blocker rule(s) and the page will load as expected.